The defender believes that the Rennes midfielder would be a success in England and hails his own improvement since moving from Ligue 1 under the tutorship of Arsene Wenger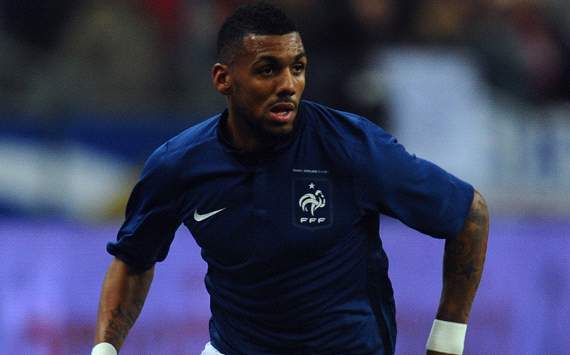 EXCLUSIVE
By Robin Bairner and Francesco Delgado

Laurent Koscielny is adamant that France team-mate Yann M'Vila would be a good signing for Arsenal and believes he would triumph as a Premier League player.
The Rennes star has long been linked with a move to the Emirates Stadium, with his team-mate at the Ligue 1 club Kader Mangane exclusively revealing to Goal.com that the midfielder would join either Real Madrid or the Gunners.
Koscielny suggests that he would like to see the 21-year-old join him in north London and that he would be a useful addition to Arsene Wenger's squad.
"I don't know what plans the club have in terms of signings," he told Goal.com. "I only see what appears in the newspapers because Wenger tells us nothing about that. But I would like one of my French team-mates to join us for next season.

"Yann is a player with enormous quality. He is strong on the ball and has great vision. He can triumph in an important competition like the Premier League.

"Would he be good at Arsenal? Of course.

"I will try to convince him to come when we are together at the Euros."
Koscielny's selection for Euro 2012 marks his first major international tournament with France, and the Arsenal defender has stated that his move to north London from Lorient in 2010 has laid the foundations for this experience, hailing Wenger for his role in his development.

"Nobody can doubt that I have improved as a footballer since I have been at Arsenal," the 26-year-old said.

"I am clearly noticing that and it's a personal effort with the help of the manager. For me, Wenger has been a key person in my life because of the opportunity he gave me. I will always be grateful to him.

"At Arsenal I have grown physically and mentally. The media pressure and environment is very different in France and England, as well as the game itself.

"I don't know where I would be now if I had stayed in the French league. Perhaps I wouldn't be in the reckoning for the national team."

France are set to come face-to-face with England in their opening match on June 11, and while Koscielny wishes his Arsenal club-mates the best for the competition, he hopes they start with a defeat.

"The game against England is the worst way of starting the tournament, but the draw decided it like that and we have to approach it with the aim of winning the three points," he explained.
"I know all of the rival players, but I hope neither Theo [Walcott] nor Alex [Oxlade-Chamberlain] have their day. I hope they qualify afterwards, but only after France win that one."






Source : Goal.com